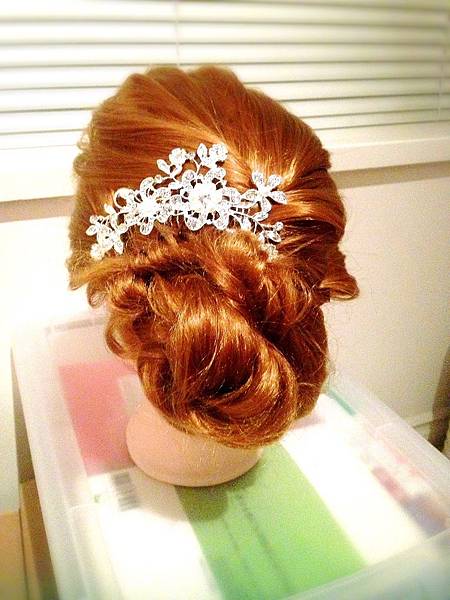 For the past little while, I have been preoccupied with mastering the art of hair. As the old saying goes- Practice makes Perfect- it's been my goal to practice hair-styling as much as I could after work.
This is Betty. A hair mannequin, which I bought from Amazon at a great price. For $20, one should not complain much. The hair is made of synthetic fibre; it has a plastick-y touch to it. It tangles up pretty fast. After 3-4 hair styles, there are frizzes and flyaway to be tamed. Betty has been by my side for the past 2-3 months, and she's been a loyal companion.
Practice makes Perfect and I am still a work-in-process. Gradually, I do see my efforts coming into fruition, so I want to share some of my work with you-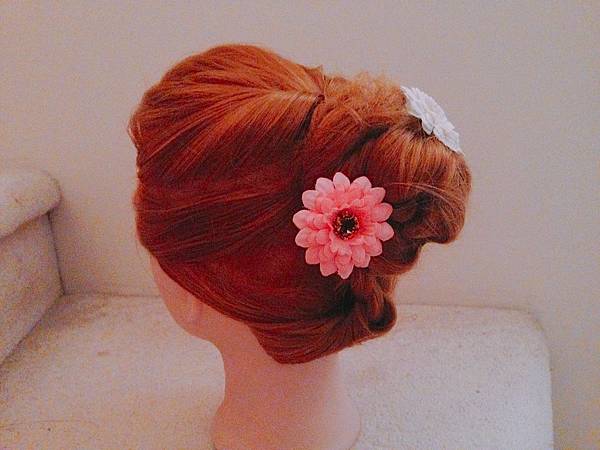 Being in the beauty industry is not always the simplest thing. As I am passionate in my craft, determination and perseverance shall prevail. I want to see all my clients happy and full of joy on their big day.